Marble Floors
Question Topic
Marble Floor Odor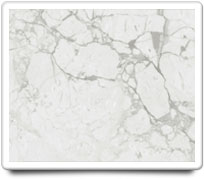 Home-Wizard™ calculates your ideal home care program to avoid problems with your Marble Floors, but sometimes trouble can still occur. Here are answers to questions about marble floor odor.

QUESTION FROM Tony Ojeda
I have just had my marble floor in the bathroom cleaned and polished. But the process has left what it appears to be a strong ammonia like odor. What can I do to remove this odor?
---

ANSWER FROM HOME-WIZARD
Dear Tony:

Sometimes when a marble floor is especially grimy it helps to use a small bit of ammonia in water as part of the polishing process. It sounds like there might have been too much ammonia in the solution used on your marble floor.

One thing you might try to using a vinegar and water solution on your marble floor. Vinegar is acidic, which helps cancel out the ammonia, which is a base.

I would suggest starting with a very small amount of vinegar in the water, because you don't want to trade a strong ammonia smell for a strong vinegar smell!

Also, I would strongly recommend that you first TEST the vinegar solution in an out of the way spot on your marble floor. For example, behind the toilet bowl. So just in case there is a problem (discoloration of your particular tile or grout, etc.), that it will not be in place that will be noticeable.

Hope this is helpful.
Home-Wizard.com

FOLLOW-UP FROM Tony
Dear Wizard:

Thank you very much for your suggestion. I will try it!
---

ANSWER FROM HOME-WIZARD
Dear Tony:

. . . glad to help.

If for some reason this doesn't work for you, just let us know, and we'll see if we can come up with something else for you to try.

Regards,
Home-Wizard.com